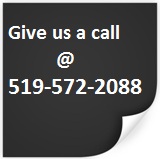 Welcome to Miki's Driving School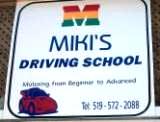 Driving School in Kitchener, ON.
Miki's Driving School is Ministry of Transportation (MTO) approved course provider.

We are dedicated to making every student a safe and defensive driver by teaching them the rules and regulations of the road. This course is geared towards teaching new skills as well as refreshing the knowledge of drivers of all ages.
Choosing the best driving instructor and driving school for yourself can be difficult, the best advice is to ask your friends, as a personal recommendation is often best. You need to find someone who is reliable, patient and friendly.

Remember that driving is a skill for life. What you learn during your lessons will help to keep you out of trouble for the whole of your motoring career!
Why choose Us?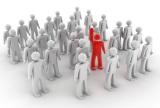 Some reasons why you should choose us.
Eligible to take G1 road test 4 months earlier,
Free pick up and drop off anywhere in Kitchener/Waterloo.
Flexible payment options.
13+ years of experience driver training.
Competitive prices compared with other local driving schools.
Individual lessons and preparation for G2 and G road test.
Lessons are taught in a professional and friendly manner.
Complete course includes 20hrs of in class training, as well as 10hrs behind the wheel and 10hrs homework.
Our class is equipped with driving simulator.
Bring a friend to Miki's Driving School and receive $50 off (only with regular prices) not with special prices(March break, Christmas break etc.)